Our 2022 Lecture Programme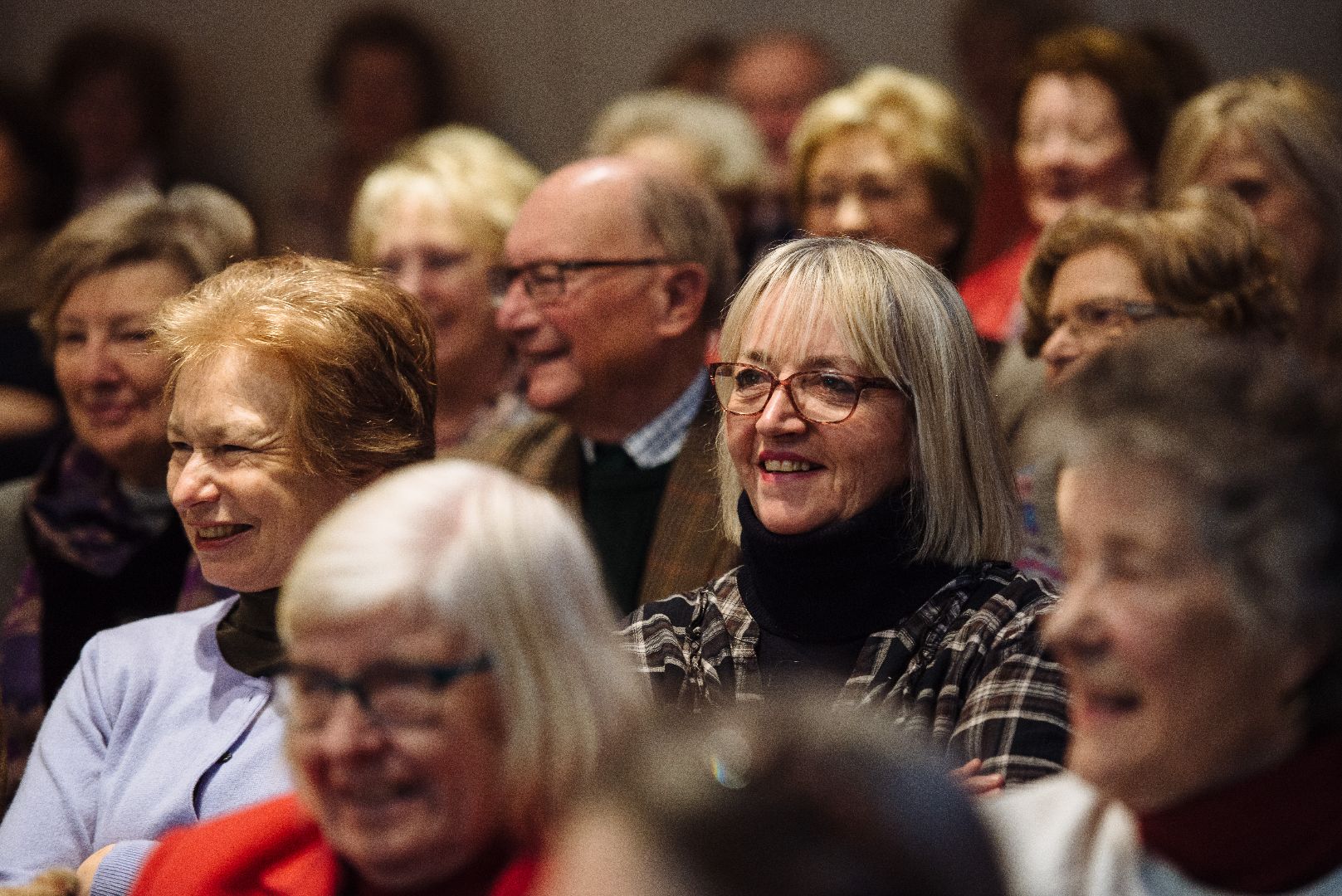 Jan 25th - Claire Walsh: Winston Churchill the artist. The role art played in Churchill's personal and political life as he produced over 500 works, landscapes from the Riviera to Blenheim, Chartwell and Marrakesh which sell for enormous sums today.
Feb 22nd - Joanna Banham: a Decorative Art: the History of Wallpapers. The most ephemeral and least precious of decorations dating back to the 16th century, they encompass a huge range of beautiful patterns, made by the best-known designers, some anonymous, for grand and also more ordinary homes.
March 29th - Rosamund Bartlett: Diaghilev and the Ballets Russes. Established in Paris in 1909, the fabled company brought about a revolution in classical dance, dazzling to the eye, which has had a lasting influence on all the Arts.
April 26th  - Toby Faber: 90 years of Excellence in Cover Design. Founded in 1925, Faber and Faber has built a reputation as one of London's most important literary publishing houses. The founder's grandson will tell us the story which includes TS Eliot among other major literary figures.
May 31st - Paul Rabbitts: A History of London's Royal Parks. The story of all eight parks, from monarchy ownership to the present day, and the major historic events and moments with which they are associated.
June 28th - Sophie Mathews: Music in Art. How early musical instruments are portrayed in art, their symbolism and how they reflect their age; selected works will be explored and then live demonstrations given on replica instruments.
Sept 27th - Siân Walters: Raphael, A Master in the Making. Raphael had a meteoric rise to fame, from his birthplace in Urbino, to Rome where he created sublime work for Pope Julius 11, dying at at 37, a master of the High Renaissance.
Oct 25th - Doug Gillen:    Banksy, Bristol and beyond. The internet has made unknown figures and street artists global superstars. We see how this happened, with particular focus on the enigmatic Banksy.
Nov 29th - Jane Angelini: Symphonies in Colour, The Mosaics of Ravenna. Ravenna with its cluster of 5th and 6th century churches, baptistries and mausoleums contains some of the finest examples of early Christian art, a kaleidoscopic array of glittering wall mosaics.
2022 Special Interest event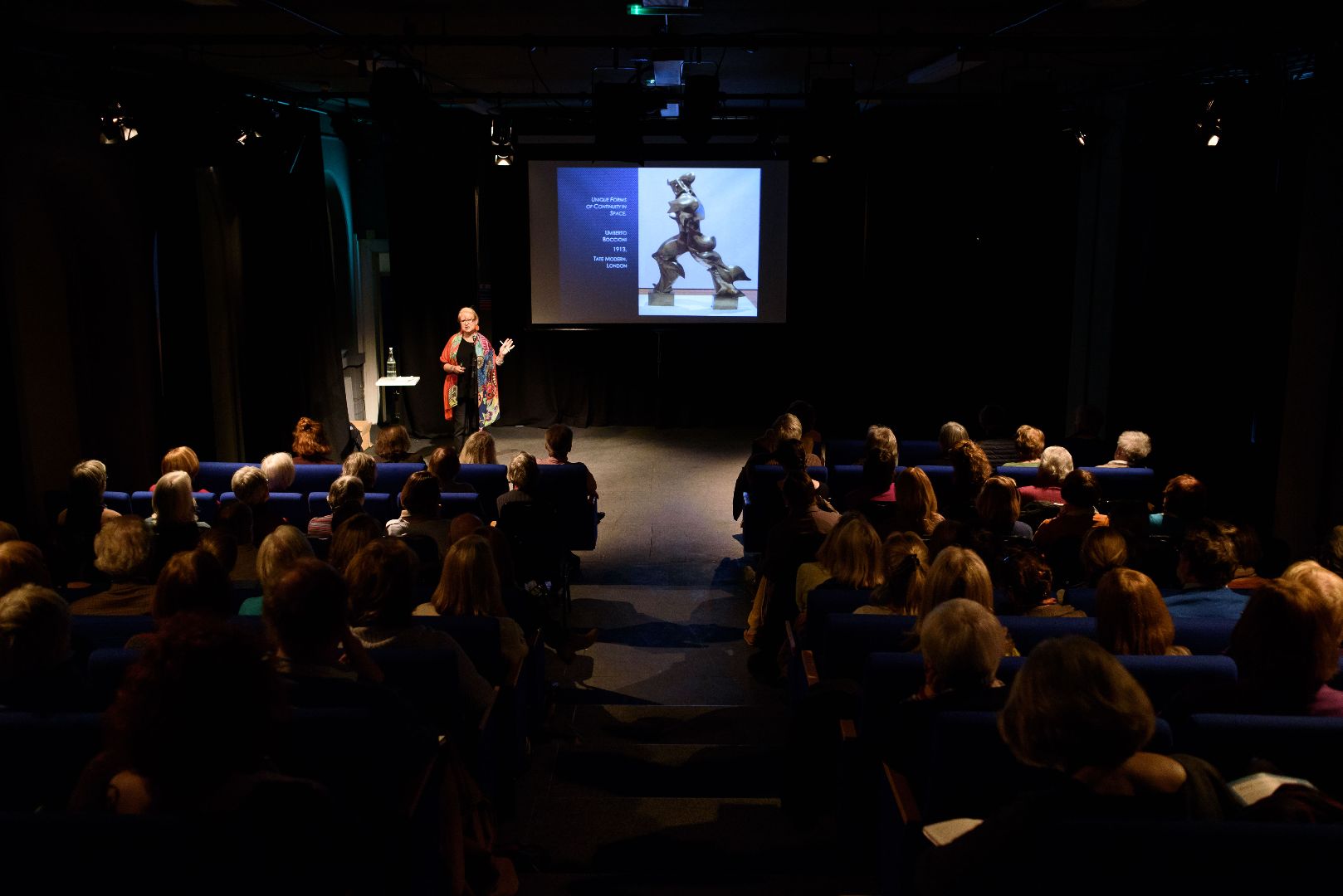 19th May 2022: John Benjamin - Faberge and At the Sign of the Falcon - exploring the artworks created by Carl Faberge and his workshops in St Petersburg and Moscow and the Arts and Crafts to Art Deco creations of jewellery designer, Harry Murphy, and his London workshop, the Falcon Studio. John will look at members' jewellery in the post lunch session. The V & A Museum has a major exhibition, 'Faberge: Romance to Revolution', until May, 2022. There is also a report on a visit to the exhibiton in our News and Views section. 
Visits
Peacocks visit March 30th 2022
A day time private visit  and viewing of the Auction Centre and Antique sale will take place at Peacocks Auction House  on March 30th 2022. There will be coffee on arrival followed by a talk by the Auctioneer about the history and work of the centre followed by lunch. There is a choice of menu.
Members will be asked to use their own transport and travel independently, Booking will take place at our coffee morning on December 15th and by telephone to Carol Ash, Visits Secretary, after Christmas (tele no: 01234 714380). You will be asked to choose your menu at the time of booking. The cost to members is £15 pp.
Members who booked for the November 2020 visit will be given priority because the visit did not take place because of lockdown. 
General information
Please note it is not usually possible to record Zoom lectures due to copyright issues. Guests are usually able to attend lectures at the cost of £10 per person. For students and members of other Arts Societies, this is reduced to £5 per person. Guests are also welcome on visits and study events at the published cost subject to places being available. 
area and national events
Members also have access to lectures, study days and other events provided at area level and by The Arts Society across the country. To see what is on offer, please use the following links:
The Arts Society Beds and Herts Area